St. Kevin's Family Resource Centre runs a number of different youth and children's programme.
Homework club:
St. Kevin's Family Resource Centre runs a Homework club on Mondays for 3
rd
& 4
th
classes and on Thursdays for 5
th
& 6
th
classes for 12 weeks before Christmas and 12 weeks in the new year. The Homework Club is a quiet space for children to do their homework from 2.30pm – 3.15pm.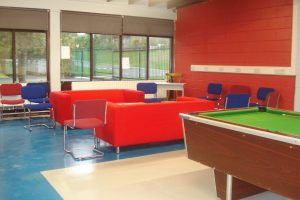 Tallaghtfornia Foróige Club:
The Tallaghtfornia Foróige Club meet on Thursday evenings from 7pm – 9pm. The Club is open to young people in the area and was founded in 1996 by a group of parents who wanted somewhere for the young people of Kilnamanagh to meet and socialise in a safe and fun environment. Over the past 20 years the club has done many projects, gone on lots of trips, numerous interclub events and a lot of club programmes.
Summer, Halloween & Easter Project:
During the school holidays, St. Kevin's FRC runs projects for 8 to 12 years. The summer project is run usually the first three weeks in July, children can only be signed up for one week. Halloween and Easter projects are run for a shorter week. Activities include, team games, trips and activities.